Cold Turkey


2015 - 2018



'Fall', 40x40cm Inkjet print on archival paper, Edition 3+1a.p.

The symbolic "places" that one explores in the process of detoxification, the sense of constant alertness and waiting for "for that one thing that will infinitely enlarge your life", as R.M.Rilke writes, are inscribed in an anthology of images open to interpretation.
- Matthaios Tsimitakis
"Cold Turkey" investigates the different levels of the experience of addiction and the adventure of rehabilitation, approaches the relationship between addiction and grief, that aims at the exile from the imaginary, the search for light, the way out to personal redemption.

Οι συμβολικοί «τόποι» που εξερευνά κανείς στη διαδικασία της απεξάρτησης, η αίσθηση της διαρκούς εγρήγορσης και της αναμονής «αυτού του ενός και μοναδικού πράγματος που θα επεκτείνει τη ζωή πέρα από τα όρια», όπως γράφει ο Ρ.Μ.Ρίλκε, εγγράφονται σε μια ανθολογία από εικόνες ανοιχτές σε ερμηνείες. - Ματθαίος Τσιμιτάκης

Το έργο "Cold Turkey" διερευνά τα διαφορετικά επίπεδα της εμπειρίας του εθισμού και της περιπέτειας της απεξάρτησης από αυτόν, προσεγγίζει τη σχέση της εξάρτησης με το πένθος, με στόχο την εξορία από το φαντασιακό, την αναζήτηση του φωτός, την πορεία προς τη λύτρωση, τη διέξοδο σε μια προσωπική κάθαρση.




Cold Turkey book, published by MeMSéA, Athens 2021



Cold Turkey, installation view, solo exhibition, Katre Hammam, Chania, Crete, Sept-Oct 2023

PRESS [COLD TURKEY - CHANIA]
IFocus / Photologio / ZarpaNews / Monopoli / Chaniotika Nea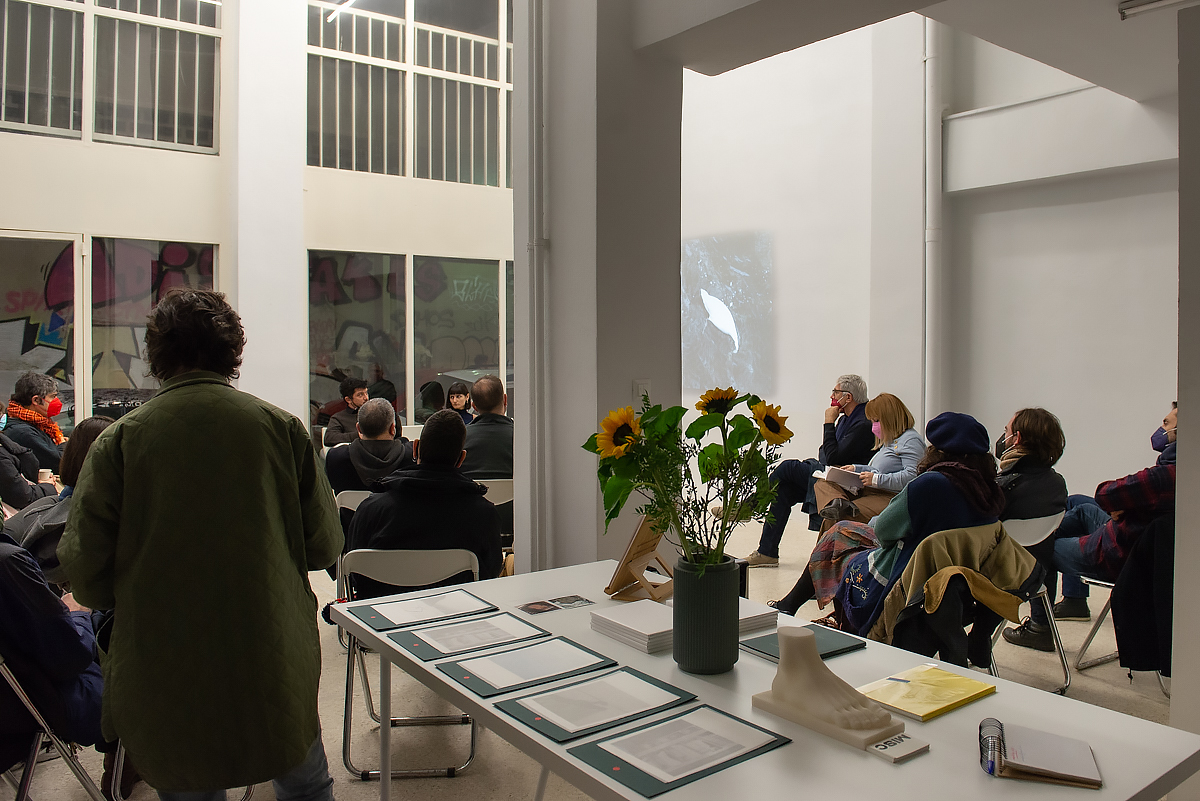 First presentation of Cold Turkey, at MISC Athens, 29/01/2022 / photo by Sylvia Sachini


Video - Cold Turkey, making of




Launch of 'Cold Turkey' book at

Thessaloniki Photobiennale 2021





FEATURED IN [selected]


To Pikap Community


Landscape Stories


Eyescape Magazine




Musee Magazine




Booooooom




iGNANT




Square Magazine




Artistas Sean Unidos




Phosmag




Contributor Magazine




C41 Magazine




Another Place




Positive Magazine


001 zerozerouno


'Cold Turkey' at Positive Magazine

INTERVIEWS
FotoRoom





AWARDS
30 Under 30 Women Photographers 2018, Artpil + Photo Boite, 2018
Winner at Summer Call, Phroom, 2017

EXHIBITIONS
Chania Photodays - Book Exhibition, 14 May - 20 May 2023, Chania, GR
30 Under 30 Women Photographers 2018, Maison de la Photographie, 13 December 2018 - 6 January 2019, Lille, FR
30 Under 30 Women Photographers 2018, Galerie Claude Samuel / Viaduc des Arts, 8 November 2018 - 6 February 2019, Paris, FR
Cold Turkey, Screening, Circulation(s): Young European Photography Festival, 17 March - 6 May 2018, Paris, FR
Cold Turkey, Camera Infinita, online exhibition, 23 March — 7 April 2018
The Sense of an Ending, CAN Gallery, 3 November - 11 November 2017, Athens, GR
Alcanzar la cima, Begira Photo, Carpa de Askondo, 31 October - 18 November 2017, Iurreta (Bizkaia), Durango, SP
Medphoto Festival, Crete: Stories from the Edge, 10 November - 10 December 2017, Herakleio, Crete, GR



"Cold Turkey" book at Chania Photodays, Cultural Center "Mikis Theodorakis", May 2023

poster of the exhibition 'The Sense of an Ending' at CAN gallery



On the left wall, 'Cold Turkey' at CAN Gallery in Athens




First dummy of 'Cold Turkey', presented at CAN Gallery in Athens



Screening at Festival Circulation(s): Young European Photography Festival



Part of the exhibition 'Crete: Stories from the Edge', at Herakleio in Crete
'The Mountain' 2016, edition 2/3, print size: 48x48cm
technique & material: offset on Hahnemuhle Baryta315