THE ORDINARY AND THE SURREAL


An interview on mythology and my ongoing work

Profanation Exercises

by Louise Cronenberger and Cercle Magazine, based in Strasbourg.

Μια συνέντευξη για τη μυθολογία και το έργο μου σε εξέλιξη

Ασκήσεις Βεβήλωσης

από την Louise Cronenberger και το Cercle Magazine, με έδρα το Στρασβούργο.


Link:

https://www.cerclemagazine.com/en/magazine/articles-magazine/the-ordinary-and-the-surreal-by-stefania-orfanidou/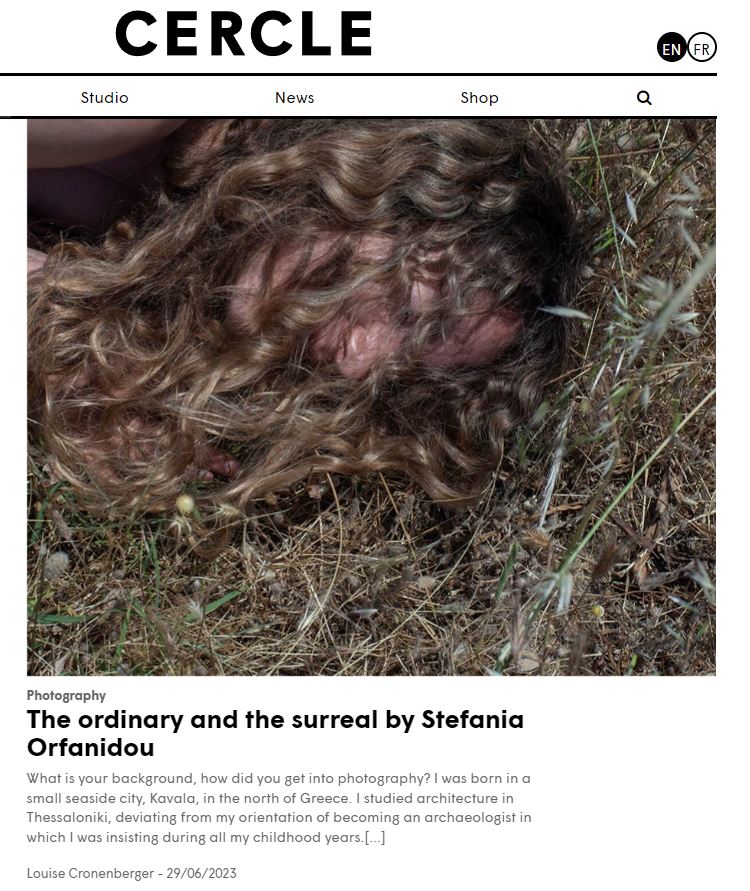 ---
HEAVEN IS A PLACE
(A place where nothing nothing ever happens)

A text written by curator and researcher

Christina Petkopoulou

on my photographic work.
I deeply thank her for her interest, her visit in my studio and our rich conversation some weeks ago. Special thanks to

Artworks

, for the presentation and hosting.

Ένα κείμενο της επιμελήτριας και ερευνήτριας Χριστίνας Πετκοπούλου με αφορμή το φωτογραφικό έργο μου. Την ευχαριστώ βαθιά για το ειλικρινές ενδιαφέρον της, την επίσκεψή της και την απολαυστική συζήτησή μας πριν λίγες εβδομάδες, όπως επίσης και την Artworks για την παρουσίαση και την φιλοξενία.

Link:
https://artworksfellows.medium.com/stefania-orfanidou-e027a6221e30